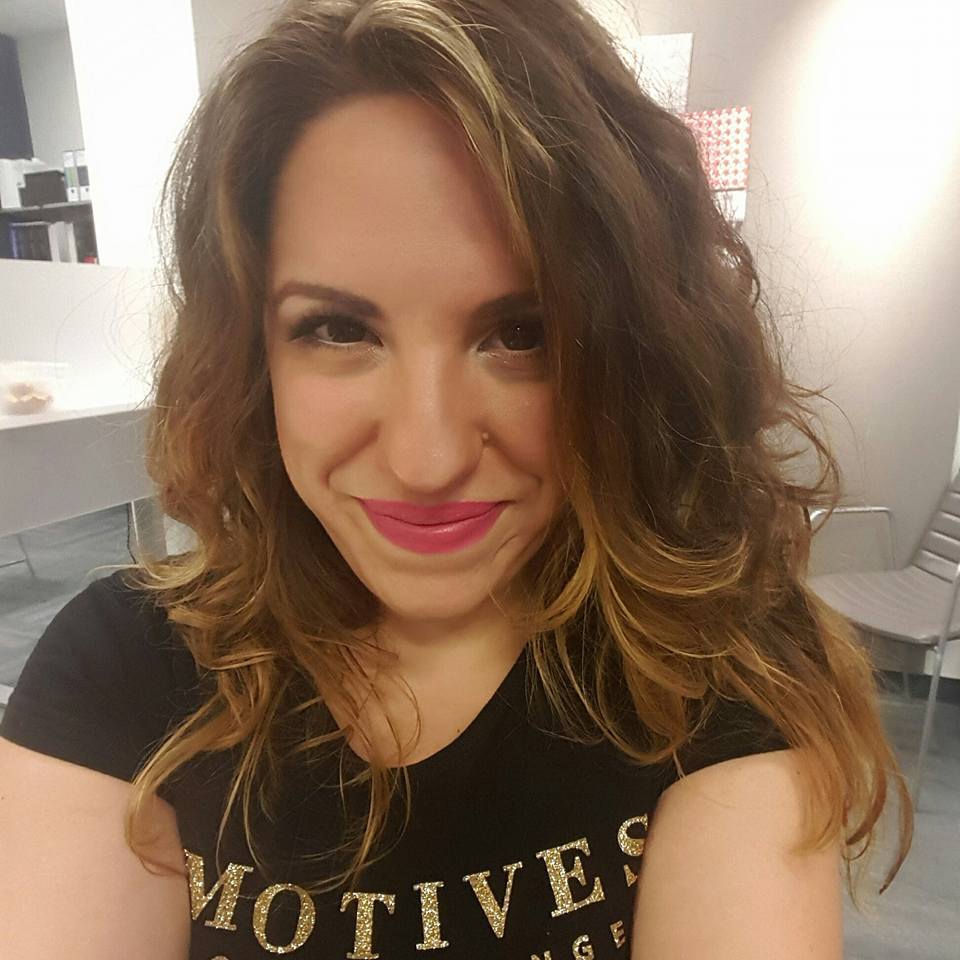 Maleeva F. Epperson is a Freelance Makeup Artist for Film & Television and has been working in the beauty industry for over 8 years. While she currently resides in Berks County, PA, she also works on location, servicing the Lehigh Valley and Greater Philadelphia areas. And wherever the road may take her :)
While her passion lies in being on set, she also excels in bridal, boudoir, competition makeup application, and personal beauty consulting. She firmly believes that every woman should have access to quality cosmetics and a routine that suits their lifestyle, and she's become extremely passionate about working one-on-one with women to ensure just that! This ideal lead her down the path to become a "beautypreneur" and National Certified Trainer with Motives Cosmetics. "I believe in educating my customers and clients on beauty from the inside out. 'Beauty' encompasses so much more than lipstick and lashes! By incorporating skincare, nutrition, and supplementation, I feel CONFIDENT in equipping women with a beauty arsenal that meets their needs!" Maleeva also loves empowering other industry professionals to become beauty entrepreneurs. Helping them expand their reach by providing services and continuing education to meet their clients' needs.
Past work includes: Tony Roberts (comedian), Princess Sora al Saud (Saudi Arabia), Blair Herter (TV personality), Celebrity Motorhomes, ESPN, Nationally Ranked Fitness Competitors, and feature films Buck Run and Middle of X.
Who is Maleeva F. Epperson?
You could say that I haven't taken the most direct route to my career as a beautypreneur and owner of Makeup by Maleeva, but once I discovered my true passion, I embarked on a career that continues to provide joy and a sense of satisfaction ten years later.
As a young tomboy, makeup artistry was definitely not on my list of potential careers. The only time I wore a full face of makeup was onstage for high school theater, and at the time theater was my passion. So after high school, I went to Hofstra University on Long Island to earn a degree in Film Studies/Production.
While at Hofstra, a friend told me that he was looking for a makeup artist for a film he was producing. I was confident that I knew enough about color theory to create the special-effects he needed, so I borrowed a theatrical makeup kit, studied photographs, and practiced on myself until I was satisfied with the results.
I had a blast on that film, and I must have done something right because suddenly it seemed like everyone wanted to enlist my makeup artistry services. After several more films, I decided to try a more formal approach to makeup education and completed an independent study on SFX makeup.
After graduating from Hofstra, I stumbled upon a music video being filmed in nearby Philadelphia and became the makeup artist on that video. While working on the music video, I met the assistant director who had just lost his makeup artist on another film. While working on that film, I met someone who asked me to be the key makeup artist for his new production company.
My fate was sealed; I was officially a professional makeup artist, and I was loving it!
But I quickly realized that as supporters and caregivers, women rarely take time for themselves, so I began teaching women outside the film industry how to create quick and easy everyday looks and more dramatic looks for special occasions like weddings. I also developed a passion for inspiring women and found that women who are confident using makeup and feel comfortable in their skin feel stronger and more empowered.
It didn't take long for me to discover that many of my clients were looking for more than just makeup. While makeup can make a woman feel good on the outside, beauty isn't just about makeup. It comes from within. I began searching for other resources for my clients and discovered Motives Cosmetics, part of Market America Worldwide - a Product Brokerage and Internet Marketing Company.
I was really impressed with the quality of Motives Cosmetics and many of the other products available through Market America – such as supplements, weight management, and skincare. The custom-blended foundations from Motives were an immediate hit with my clients! I decided to become a Nationally Certified Trainer for Market America.
As I continue to educate women about how to feel more beautiful both inside and out, I've built some pretty amazing relationships and found that I have the opportunity to truly make a difference in women's lives. And in some cases, be a part of those special moments in their lives. That's priceless!
Today, I feel CONFIDENT that I can equip women with a beauty arsenal that meets their specific needs and gives them that little extra boost of confidence we all need from time to time!